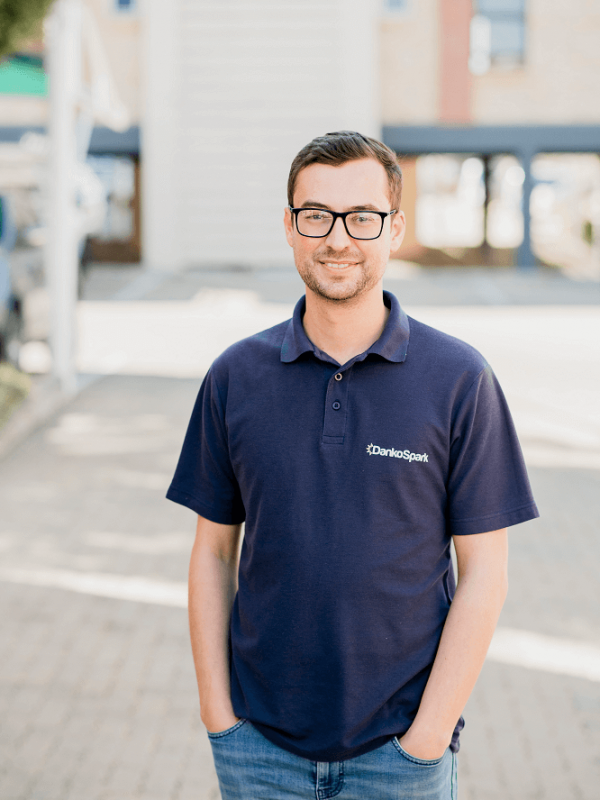 SENIOR SOFTWARE DEVELOPER.
Quartus is they guy you go to when you are having trouble
understanding the concept behind the technology. Always
willing to help and explain in simple terms so that even the
older guys understand! Quartus delivers quality robust code
that delivers on your needs.

Problem solving and creativity, Confidence.
 B.SC. IN INFORMATION TECHNOLOGY. (MEMBER OF GOLDEN KEY HONOUR SOCIETY)
ASP.NET (MVC, WebApi) .Net Core
Bootstrap, SCSS, Tailwind
JavaScript (Angular), Material Design
Framework, LINQ
Android (Kotlin/Java)
Azure services and applications
Mediatr
MS SQL Server, T-SQL, MySQL, SQLite, Azure
JIRA, TFS, Git, Bitbucket
Feel free to contact us with any queries
You can be as specific or as generic with your specifications as you want. We can help you find a solution for your online, connected and technology needs. We'll reply as soon as possible!
Testimonial
What Our Clients Say
This is a bunch of highly skilled guys that complement each other perfectly. Experts in their various areas, working seamlessly together. Any request we had was put to them and they would come up with an awesome solution. Would highly recommend them.
DankoSpark is a highly skilled software development company. They especially build high-quality, scalable software solutions that solve real business problems. I was really impressed with the quality of skills in the team during our project with them.
DankoSpark, amazing company with amazing skills. They work hard to help achieve your business goals. Their software is next level. They have the solution for your business