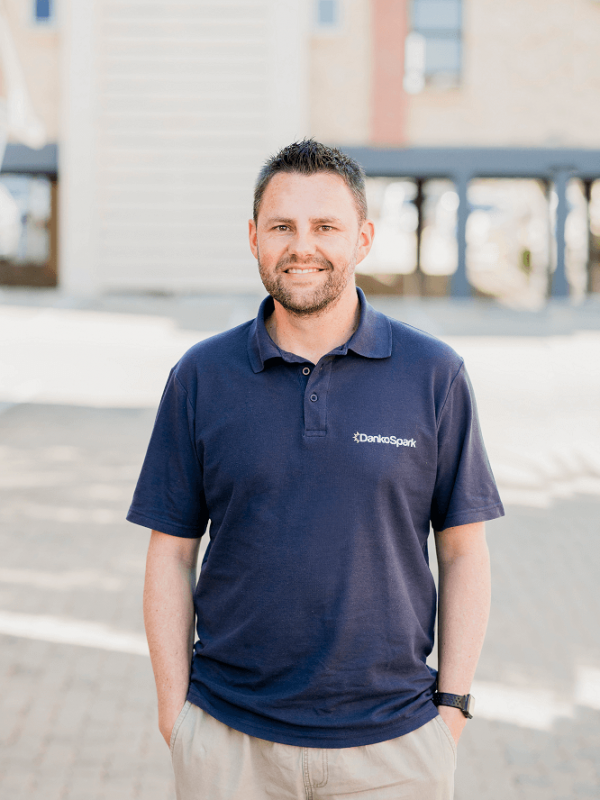 SENIOR SOFTWARE DEVELOPER.
Konstand likes to get things done and can be found putting
in the hours without end. His background as a Computer
and Electronic engineer comes in handy when we do
solutions with low level interfaces to IOT and other devices.
Konstand is an avid collector of guitars.

Approachability and Helpfulness
B.ENG. COMPUTER AND ELECTRONIC.
ASP.NET (MVC, WebApi) .Net Core
Bootstrap, SCSS, Tailwind
JavaScript (Angular), Material Design
Framework, LINQ
.NET Framework
Microsoft UWP/Xamarin
Mediatr
MS SQL Server, T-SQL, MySQL, SQLite, Azure
SSIS, SSRS, PowerBI
SSAS, OLAP
JIRA, TFS, Git, Bitbucket
Feel free to contact us with any queries
You can be as specific or as generic with your specifications as you want. We can help you find a solution for your online, connected and technology needs. We'll reply as soon as possible!
Testimonial
What Our Clients Say
This is a bunch of highly skilled guys that complement each other perfectly. Experts in their various areas, working seamlessly together. Any request we had was put to them and they would come up with an awesome solution. Would highly recommend them.
DankoSpark is a highly skilled software development company. They especially build high-quality, scalable software solutions that solve real business problems. I was really impressed with the quality of skills in the team during our project with them.
DankoSpark, amazing company with amazing skills. They work hard to help achieve your business goals. Their software is next level. They have the solution for your business